Next generation Roof Covering
Welcome to Lightroof Systems
Lightroof Systems is your supplier of choice for daylight systems for agricultural and industrial buildings. Our systems our sold throughout the world either by our sales partners in various countries or directly by our main branch in the Netherlands. Our core business consists of the special heat-reflecting systems known as 'Heat Guard Light Panels', which are available in corrugated or flat form combined with aluminium sections specifically developed for this purpose. Lees meer
The major benefits of our translucent panels: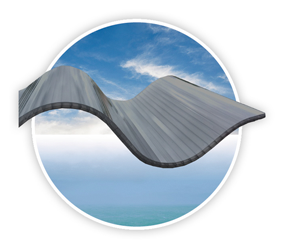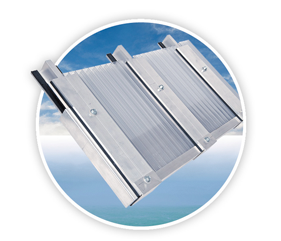 If you too would like to benefit from natural daylight, contact us at +31 (0)545 700205!
The Importance of Light for Dairy Cattle
Source: S.J. van Laar, Cattle Veterinarian
Scientific research has shown that optimum light conditions are essential for the well-being and health of dairy cattle and their production1. Light affects the performance of dairy cattle at various levels. The PDF below summarises the key findings.
Lightroof Systems has direct sales outlets in: